Welcome to the Yankee Cats Maine Coon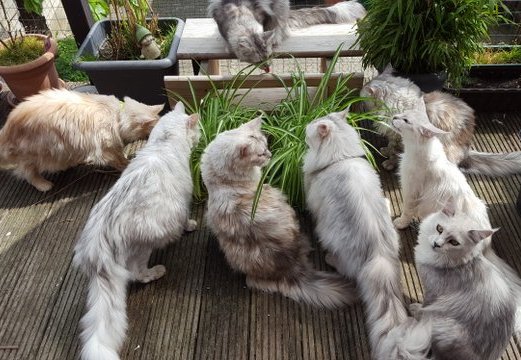 Maine Coon addiction since 1988
Maine Coon breeding since 1995
I'm already breeding the gentle giants since 28 years. Health is the first priority, my breeding cats are tested for all known hereditary diseases.
The character plays a big role too, human related cuddly cats which get along well with other cats are important to me.
Mostly we have kittens in different silver variations.
The wellbeing of the cats is imporant for me, females, males and castrated "aunts" and "uncles" live happily together, and the kittens grow up in the middle of our big cat family.
I wish you much fun visiting my site!

zur deutschen Version wechseln