about us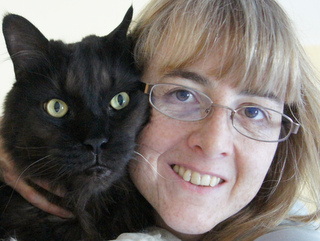 The Maine Coon virus caught me when I was only 13 years old, and had seen an article about this breed. For me it was immediatly clear that I wanted to have such a cat one day, and that I wanted to breed this wonderful breed. After 6 years of waiting, in 1994 I finally got my first Maine Coon. I spent the time until then to inform me and to visit every cat show near me to photograph all Coonies at these shows and talk to breeders.
Then in 1995 I got my first breeding cat and registered my cattery. My favorite names were "Bigfoots" or "Yankee Cats". "Bigfoots" already existed in Germany at that time, "Yankee Cats" was available to my amazement and thus became my breeding name. Only later did I find out that the name had already existed in America earlier, but since that American cattery had long ended at the beginning of my breeding and my first litters were already registered as "Yankee Cats", I stayed with the name. "Yankee Cats" is a name often given to the Maine Coon, it means cats of the Northerners (Yankees).
My first litter was born 1996. I usually had only few litters a year, and I will continue to handle so as to have always enough time for my adult cats between the litters.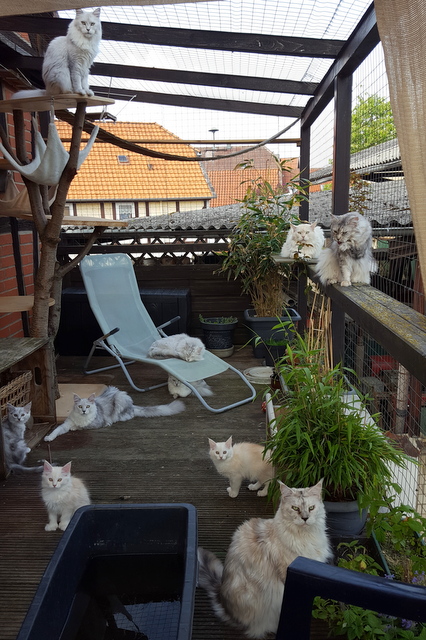 When breeding I attach great importance to health, my cats are always tested for the most current state of knowledge on possible genetic diseases. Another important role for me is the character, my cats live socially and harmony together. When choosing my breeding cats, and planning a litter, it's important to me to learn as much as possible about the cat and their ancestors, because my breeding decisions are not only limited to the appearance, but rather to the nature and health of parents and other ancestors.
I always try to stay on the latest knowledge, to offer the best to my cats and kittens, like new informations about the best food (raw meat, higher quality canned and dry food), health (new examination and treatment methods, homeopathic treatment paths), or just new toys and entertainment.
My cats may move freely everywhere inside the apartment, there are no closed doors here. In addition, my cat always have access to their cat garden, and often to the big cat safe balcony and a small "cat balcony" too.
My kittens get their pedigrees from Katzenverein Leverkusen e.V.. Additionally I am a member of Maine Coon Hilfe e.V. to support Maine Coons in need.
We are at home in Germany in a small village in Lower Saxony, near Wolfenbuttel, Braunschweig, Salzgitter, Helmstedt, on the A2 midway between Hanover and Magdeburg.